NEOREX Co., Ltd. announced today that the new version of MyStats with a new Home Screen has been released today. This new Home Screen shows users their data at a glance, and gives users much easier access to MyStats features.
Previous Home Screen
New Home Screen
<What's MyStats?>
MyStats is a free iPhone app for self-management. It was developed based on the time management concepts of Peter F. Drucker.
With MyStats' Timed Activity feature, you can record "when and what you did" and visualize "how you are spending your time" by using pie charts.
With another function, called Daily Activity, you can define any activities, such as "Today's New Contracts" or "Today's Weight", and then record and visualize them with the use of line graphs.
Since MyStats launched on April 20th 2011, more than 110,000 copies have been downloaded in 79 countries and regions worldwide.
MyStats is available for the iOS devices (iPhone, iPod touch and iPad).
<Features of the New Home Screen>
-
Gathered information at a glance
Pie charts, Line graphs, Dream or Goal and other items are placed on the Home Screen. Users now can see their stats and conditions without even using the menus.
-
Direct Access to Each Screens
Users now can access to each screen by tapping items on the Home Screen. They don't have to use menus, any more.
<About the Creator>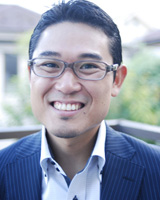 Kenji Komai
Executive Vice President of NEOREX. After working at PwC Consulting, Kenji joined NEOREX. Inspired by "The Effective Executive" written by Peter F. Drucker, Kenji invented his own time management method with schedule books and Excel. After that, he implemented his method into an app and created MyStats.
"To help people in the world make their own dreams come true" is his dream, in addition to trying his best by recording and visualizing his activities with MyStats.
Kenji is the author of "Professional Techniques of Self-Management", a weekly column printed in the "Fuji Sankei Business i" Newspaper in Japan.
<Contacts>
Kenji Komai
Executive Vice President
support@mystats.net
+81-52-681-2121
Website:
App Store:
Facebook:
Twitter:
Blog:
*All brand names, product names, or trademarks belong to their respective holders.